Almond Blossom and White Vilages of Andalucia - February 6th - 11th 2018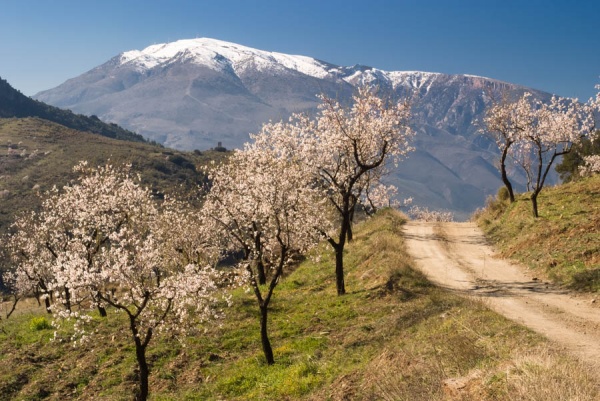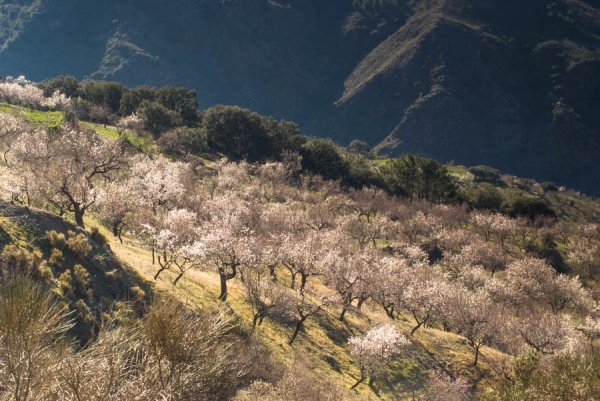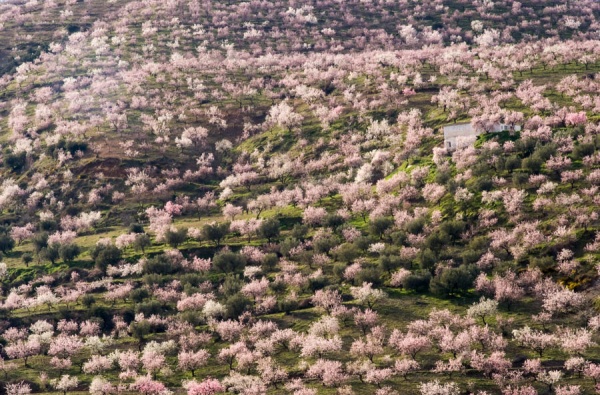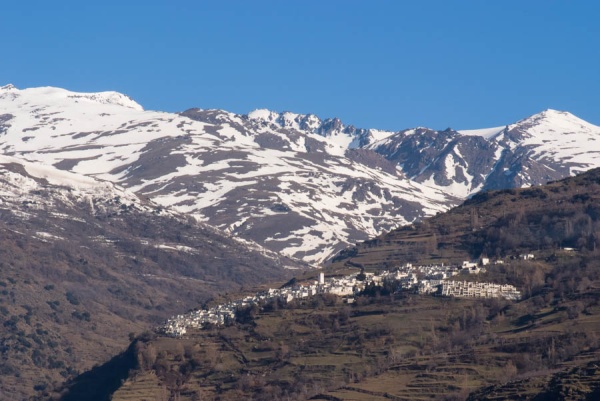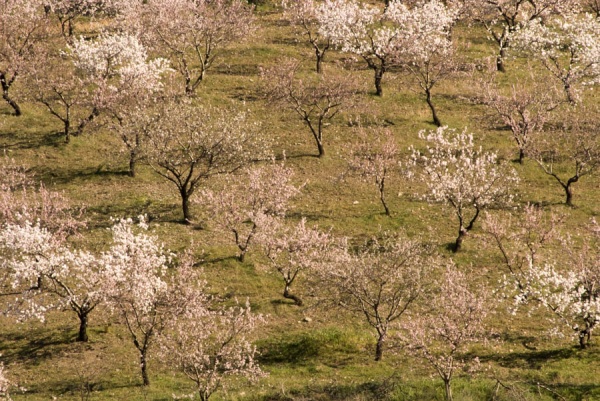 Between the highest mountains in Spain and the Mediterranean Sea, lies Las Alpujarras, an enchanting and beautiful region of Andalucia. It's geography is spectacular. Clinging to the southern flanks of the Sierra Nevada mountain range, and cut by deep, sheltered valleys and gorges which run down towards the Mediterranean it is famous throughout Spain because of its unique mini-ecology. Terraced farmlands watered by the snow melt from above, allow its slopes to remain green and fertile throughout the year creating a high-altitude oasis of greenery, which stands in dramatic contrast to the arid foothills below.
Big majestic views abound here. White villages sit perched on the mountain sides; the mighty snow capped Sierra Nevada (meaning 'snowy range' in Spanish), providing a stunning backdrop. All around lie the fertile terraced farmlands, made possible by the numerous springs and human intervention - a legacy of the Moors, who channeled the water to the ancient terraces and villages. This ancient system of watering has been responsible for the characteristic look of the area.
Aside of the cultivated terraces, the influence of the Moors, who held out in Las Alpujarras a hundred years after the rest of the country had fallen to the Christian reconquest, remains very much visible in the unusual architecture of the region. Many of the villages retain a traditional, timeless feel, with their narrow cobbled streets and higgledy-piggledy flat roofed houses. The pace of life unhurried and peaceful.
Almond trees add a special charm to the landscapes of Andalucia, Each year, around Valentines Day, as the days start to warm, the mountainsides undergo a spectacular change as thousands of them burst into life, their willowy branches and delicate flowers gracing the hillsides with their elegant beauty. The sight, colour and scents of their pink and white blossom is truly breathtaking, especially when viewed beneath the clear blue skies which are common at this time of year.
More information and how to book
Workshop Fact File
Location

Bérchules, Andalucia

Accommodation

Tutor

Sarah Howard

Max group Size

8

Cost

£1025

Photographic Locations/Subjects

The white villages of Capileira, Pampaneira, Bubión, the Poqueira gorge, the famous Serano ham producing village of Trevélez, the almond blossom covered hillsides of the Sierra de la Contraviesa and Sierra Nevada natural park

What's included?

4 full days of photographic tuition and demonstrations, airport transfers, accommodation, all meals, transport

What's Excluded?

transport to and from Andalucia, personal insurance, equipment insurance

What will I learn on location?

Appropriate camera settings, working with light, composition techniques, depth of field, use of filters

Image critiques

2- 3

Ability level

Suitable for all

Fitness level

Moderate - some steep streets

Deposit

£200

Places remaining

6