The Ariège, Midi Pyrenees, South West France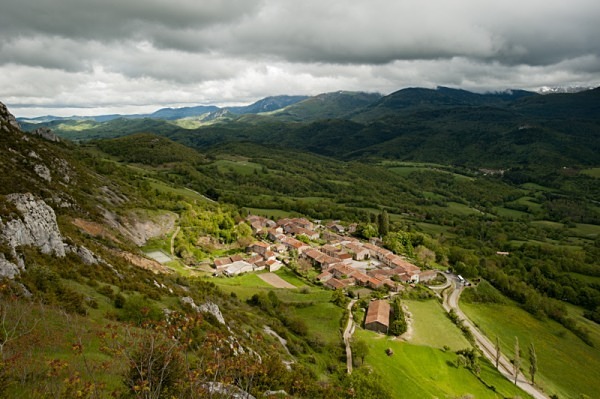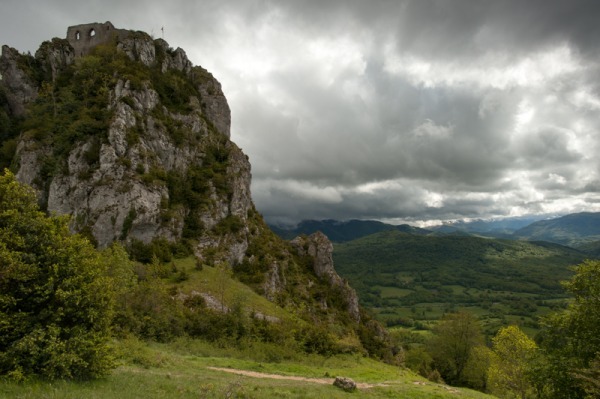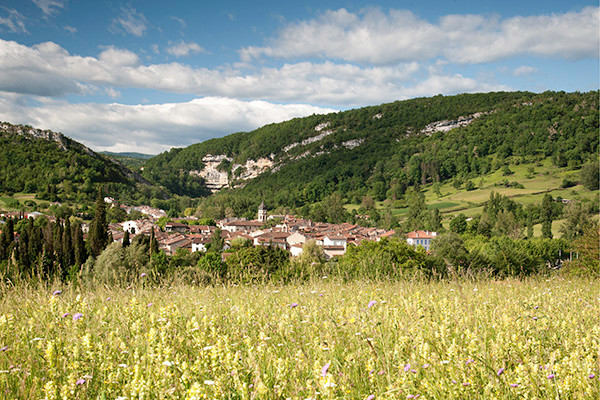 The Ariège Department, nestles in the central Pyrenees just north of the tiny country of Andorra and the Spanish border. Little known outside of France, this is one of the least populated and most unspoilt regions of the country, whose inhabitants have held fast to their traditions. Neil Lands, author of 'History, People and Places in the French Pyrenees' (1980), wrote that Ariège was probably his favourite region in the whole Pyrenees, "mainly because it is full of little hidden valleys with those castles and towers which I happen to like very much". It remains generally very under-visited giving those who visit a great feeling of space and tranquility. With its varied landscape, far reaching views across to snow capped mountains, charming medieval towns and the towering Cathar castles, the appeal of the Ariege is endless for the photographer.
This is 'Cathar Country', a land of history, mystery and splendour so for those who love the grandeur and magnificence of lofty castles, the Cathar ruins which lie east of Foix are majestic and beautiful subjects. During our time here we will visit two of the most impressive in the region; the châteaux of Roquefixade and Montsegur. Perched high on rocky crags, they look out over the valleys below and towards the surrounding high Pyrenees thereby commanding superb panoramic vistas. We will also visit the pretty cascades at nearby Roquefort-les-Cascades.
We will also explore some of the lovely towns and villages of the region. Mirepoix is a particularly interesting medieval bastide town, with many overhanging walkways and historic buildings. The highlight has to be the large central square - the Place des Couverts which is surrounded by timber framed, colourful houses painted in a variety of pastel shades. There are some fascinating detail shots to be had here of the decorative features and rich sculptures. The nearby attractive little fortified village of Camon, which has grown up around a Benedictine Abbey, offers us the opportunity to wander around and soak up the atmosphere. Camon is also known as the Village of a Hundred Rosebushes as so many decorate the lanes and facades. Saint-Lizier, situated on a hilltop above the River Salat, is an ancient village known to have been occupied for at least 2000 years. Listed as one of the 'most beautiful villages' in France, its winding streets with their half timbered houses, the attractive cloisters of the cathedral, and fine views are all worthy subjects.
There are numerous weekly traditional markets across the Ariège but that of St Girons, held each Saturday, is one of the best. The Ariegeoise people themselves are welcoming, open, and proud of their heritage so it's a great opportunity to mingle with the locals and capture the culture.
Why not visit our
Ariège gallery
to get a feel for the area and to see more of the photographic opportunities available.
More information and how to book
Workshop Fact File
Location

The Ariege, Midi Pyrenees, South-West France

Dates

15th - 21st September 2018

Tutor

Sarah Howard

Max group Size

8

Cost

£1380

Main photographic Locations

The historic Cathar Castles of Roquefixade and Montsegur, Roquefort-les-Cascades, Mirepoix, Saint-Lizier, the market at St Girons, Col de la Core, Lac de Bethmal, Rieux de Volvestre, Montesquieu Volvestre

What's included?

5 full days of photographic tuition and demonstrations, all meals, return airport transfers, transport between locations

What's Excluded?

Transport to and from the Ariege, personal insurance, equipment insurance

Accommodation

What will I learn on location?

Appropriate camera settings, working with light, composition techniques, depth of field & focusing, exposure & use of the histogram, use of filters

Image critiques

3

Ability level

Suitable for all

Fitness level

Moderate/good - some steep climbs

Deposit

£150 plus a separate £200 accommodation deposit

Places remaining

8